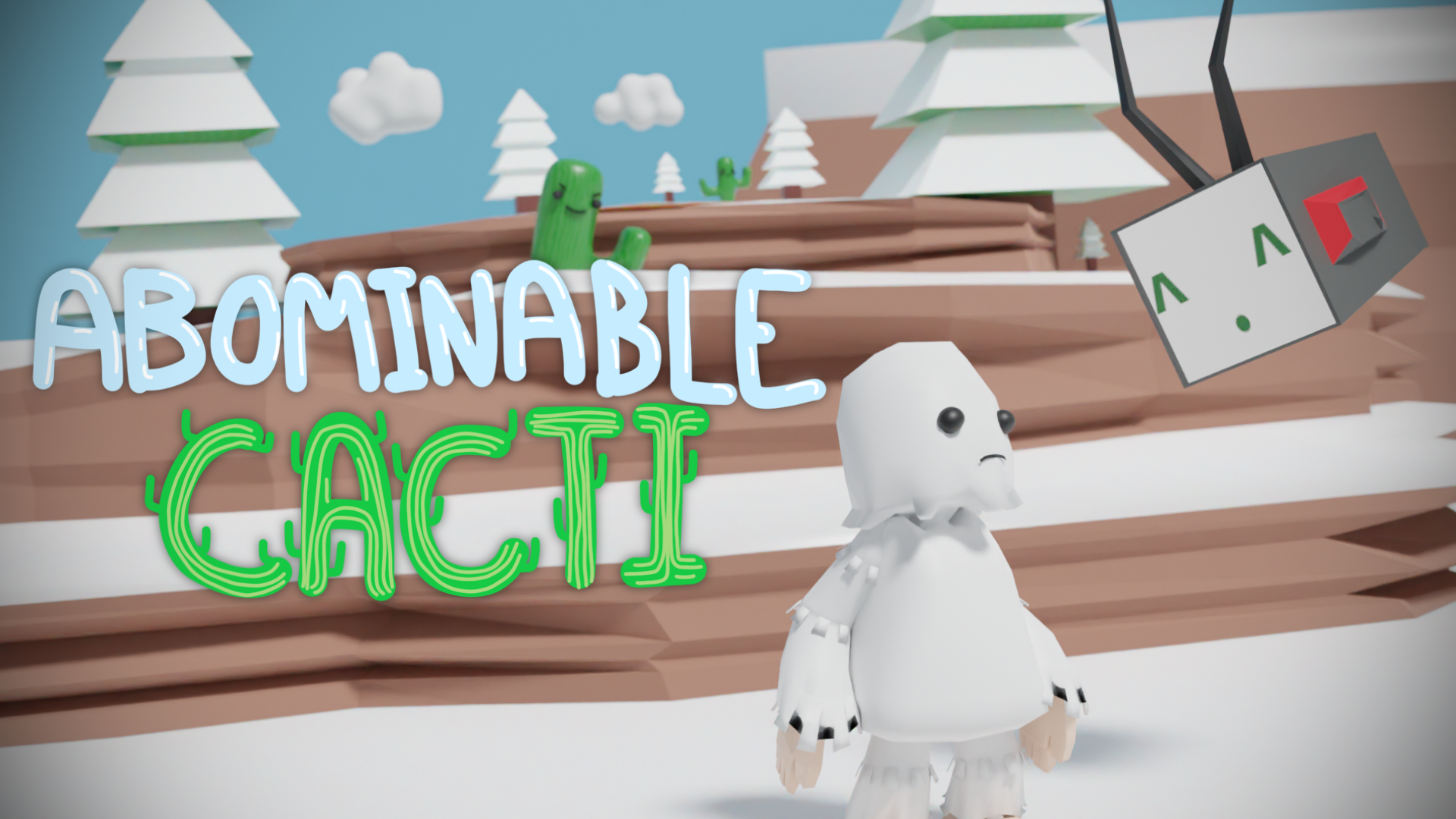 Abominable Cacti
You're just an completely ordinary Yeti and you've been woken up by a floating square bot. It has revealed its name, Cynical Anti Cacti Automated Weaponry, or CACAW for short. It's rather pissed it seems, and really sorry for you at the same time. It's apparently been trying to wake you for a while now. It's really bipolar for a floaty robot though. Perhaps the cold got into its… Circuits? Chips?
Well anyways, it informs you that you're in the middle of nowhere, and you've got to survive for about ye long before it's able to compute how to get off from this place. Good news, it's not a horror game, and you don't have a hunger bar to keep topped up. Bad news, this place is home to some of the worst and fluffiest cacti in the world. Why are there Cacti in the snow? Why are the cacti fluffy and not prickly? I don't know either buddy.
Thankfully, CACAW can turn into a gun and shoot tiny anti cacti pellets and also say bang while doing so. It mentions that if you collect enough cacti essence it should also be able to unlock some other weaponry to help survive the cold, I mean cacti. You've got nothing for the cold unfortunately, save your fur, though at least it won't kill you.
Download
Click download now to get access to the following files:
AbominableCacti_1.0.zip
51 MB
Abominable Cacti_1.1.zip
49 MB